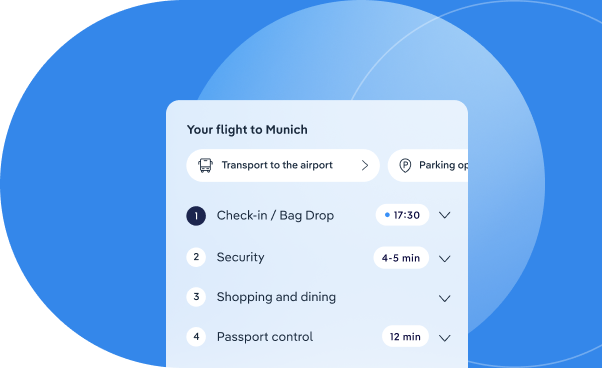 Compass
The airport passenger experience platform
The Compass suite of products make it easy for airports, airlines, and travel apps to personalise and improve the passenger experience
Maps
Wayfinding
Journey time
Personalisation
Departures
Arrivals
Transfer
Maps
Wayfinding
Journey time
Personalisation
Departures
Arrivals
Transfer
Maps
Wayfinding
Journey time
Personalisation
Departures
Arrivals
Transfer
Maps
Wayfinding
Journey time
Personalisation
Departures
Arrivals
Transfer
AN INTEGRATED PLATFORM
Drag & drop the passenger journey
you've always imagined
Airsiders brings together everything that is required for any travel website or app to provide a fully personalised digital airport experience for their passengers.
From offering passengers a preview of their journey to guiding them indoors in-real time, we've got you covered. Use our modular toolkits to build your own solution or integrate our Journey Assistant.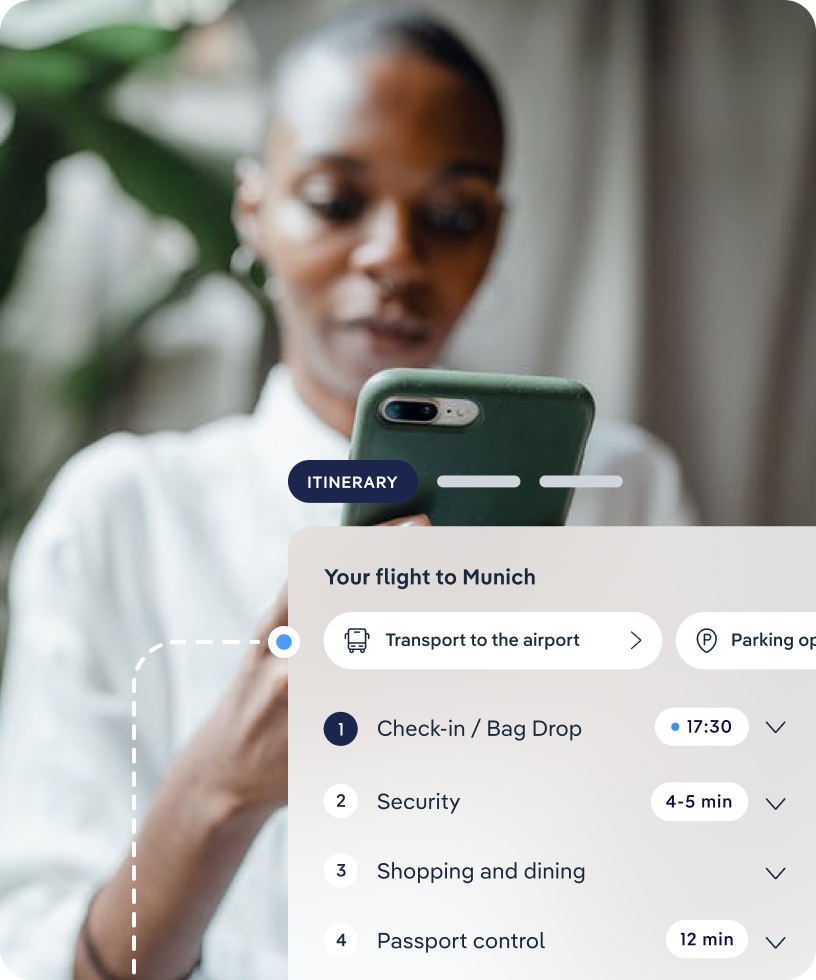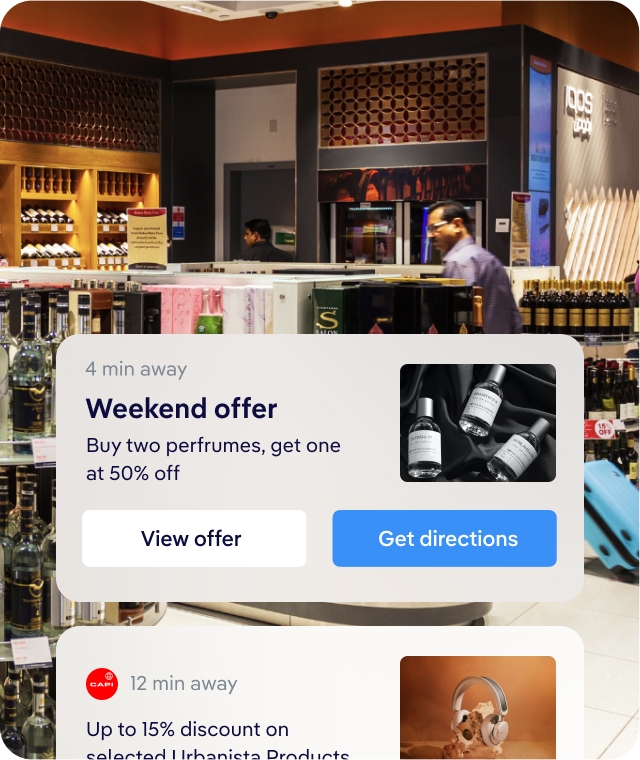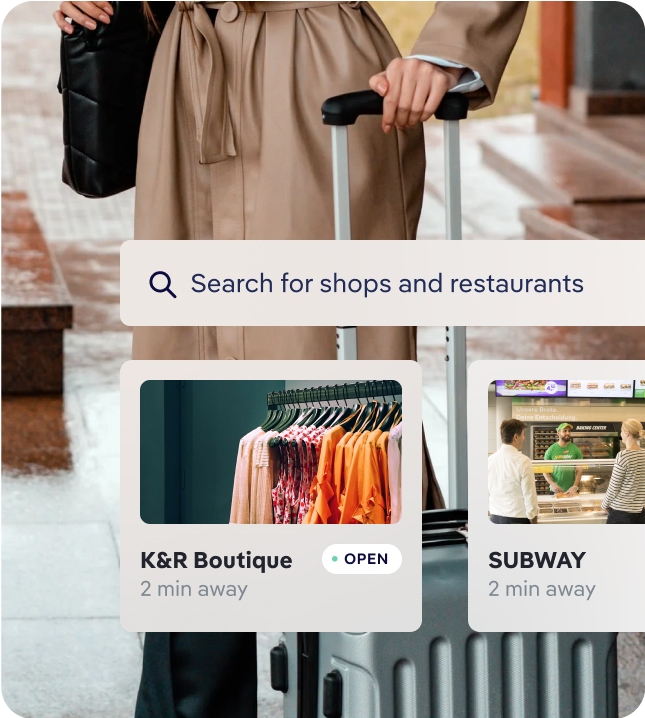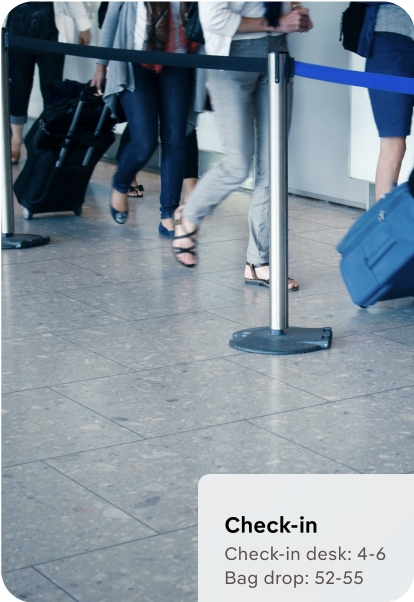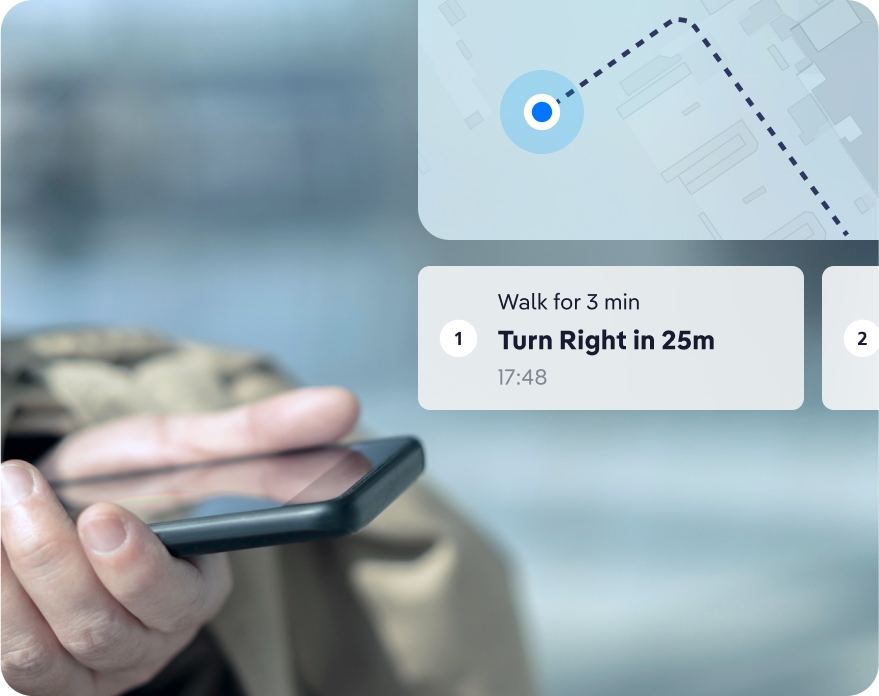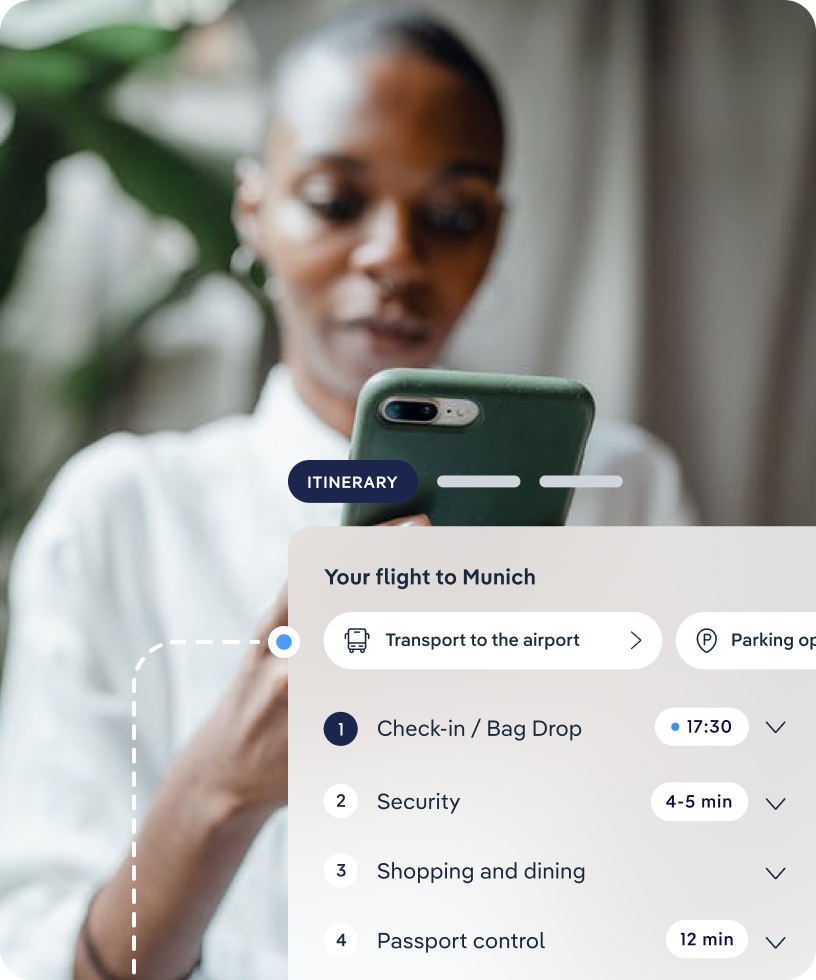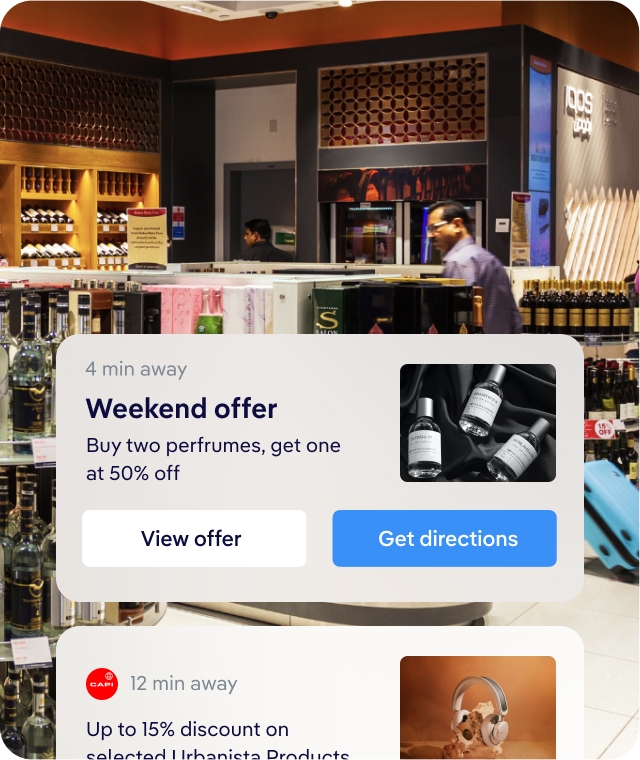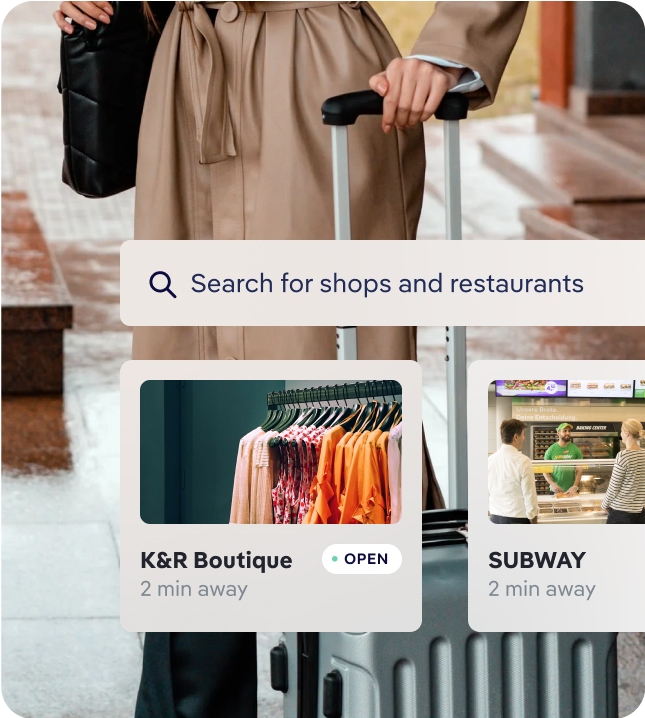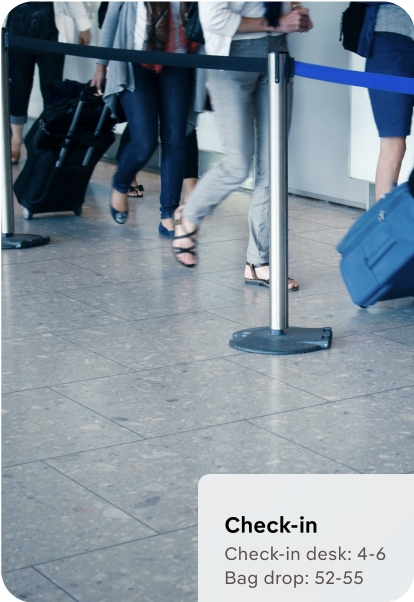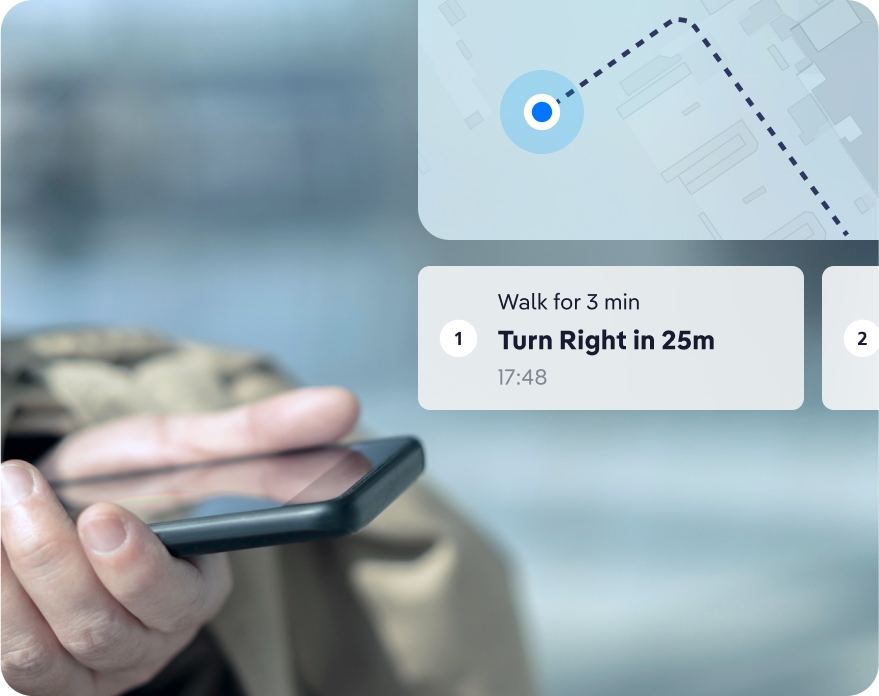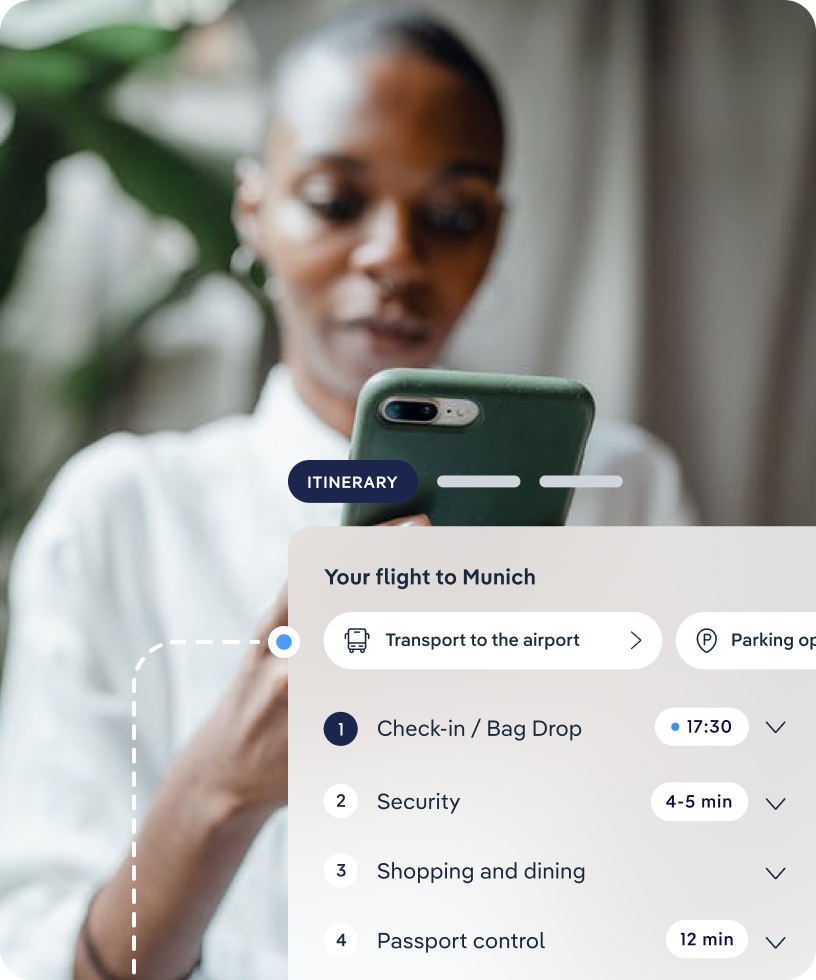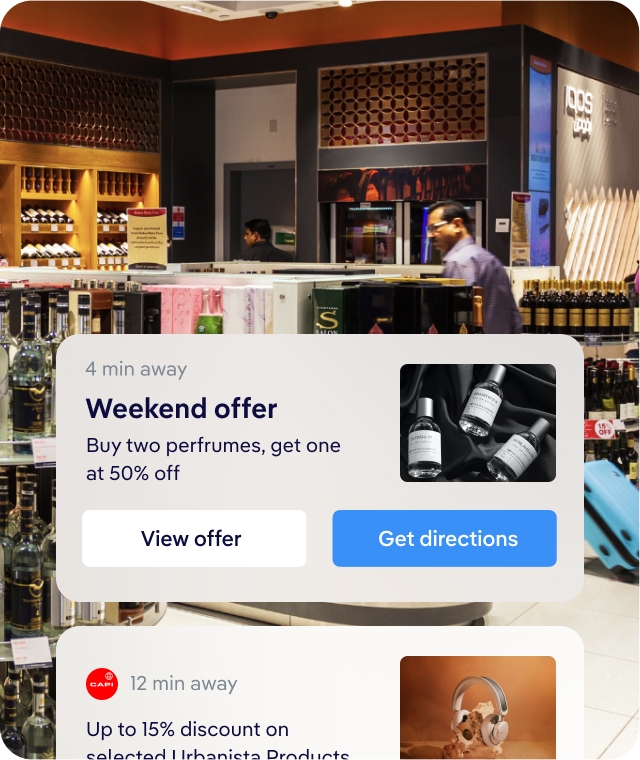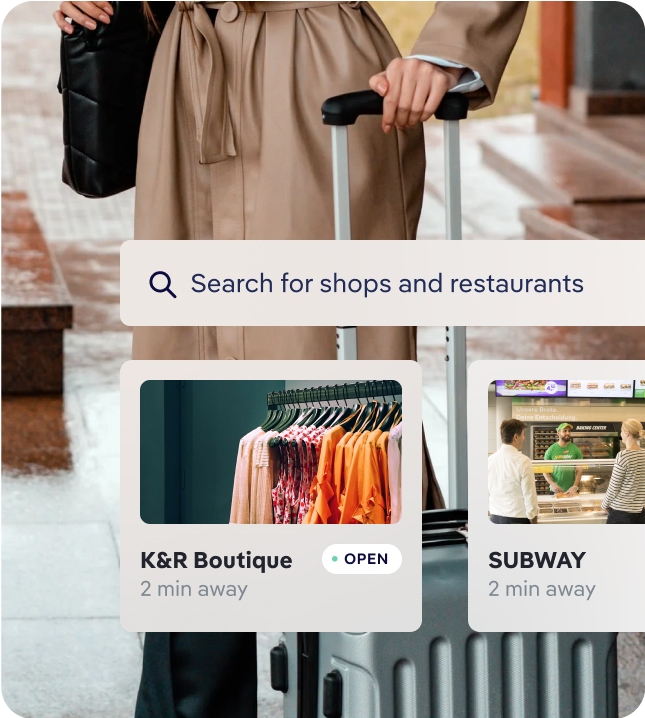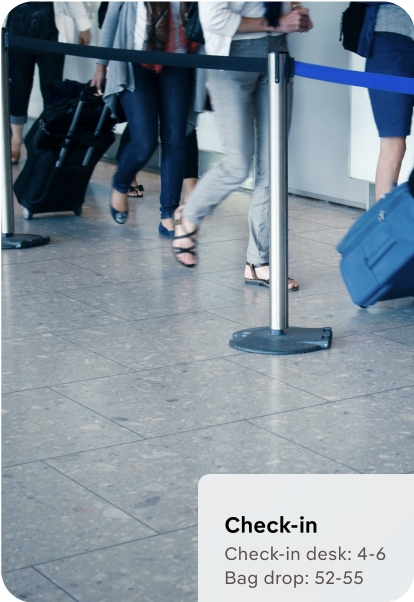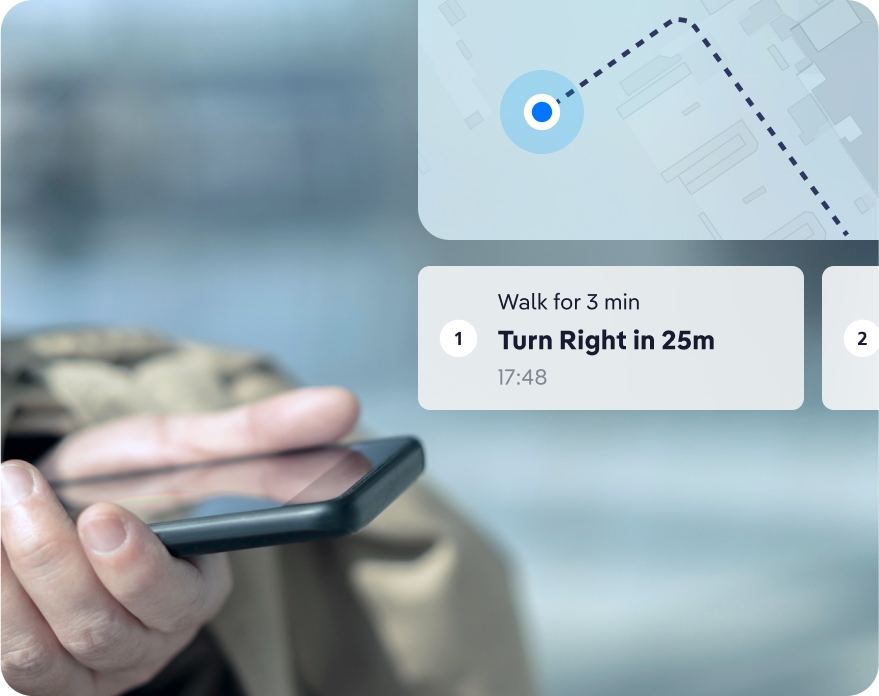 Features
Digital twins of all the world's airports
Fully adaptable airport experience tailored to any passenger's journey
Maps
The only solution built specifically for airports
Industry leading airport digital wayfinding, for less stressful, more convenient travel.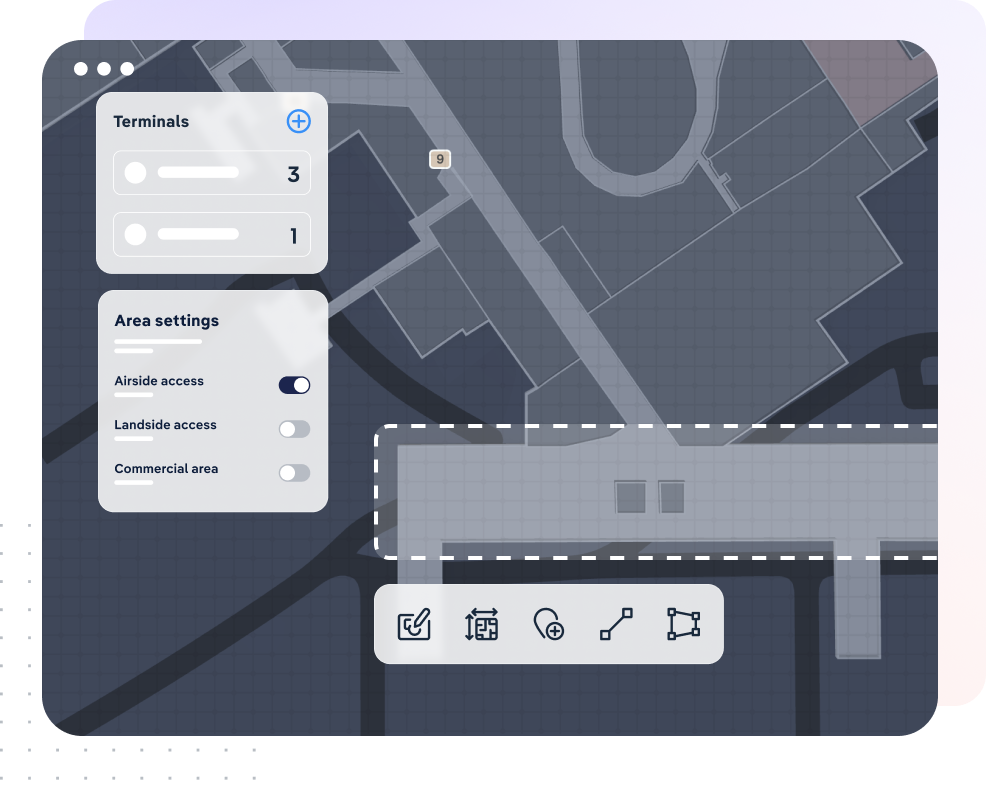 Flow
One API to calculate passenger route & journey at any airport
A powerful indoor wayfinding API, Flow can calculate the expected path, time and directions through any airport mapped in our system – all tailored to the passenger's flight schedule and itinerary.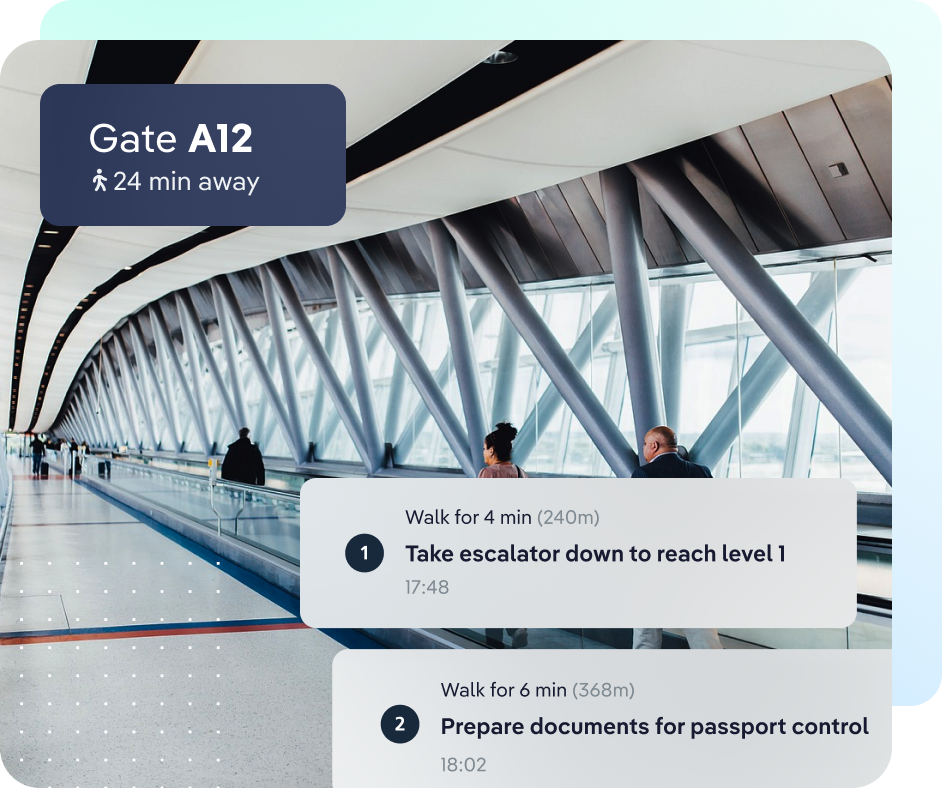 POI
Complete overview of airport structure, facilities, services and retail offers
If a passenger can see it, we map it. Airport POIs can be used to plan airport itineraries or for day-of-travel wayfinding.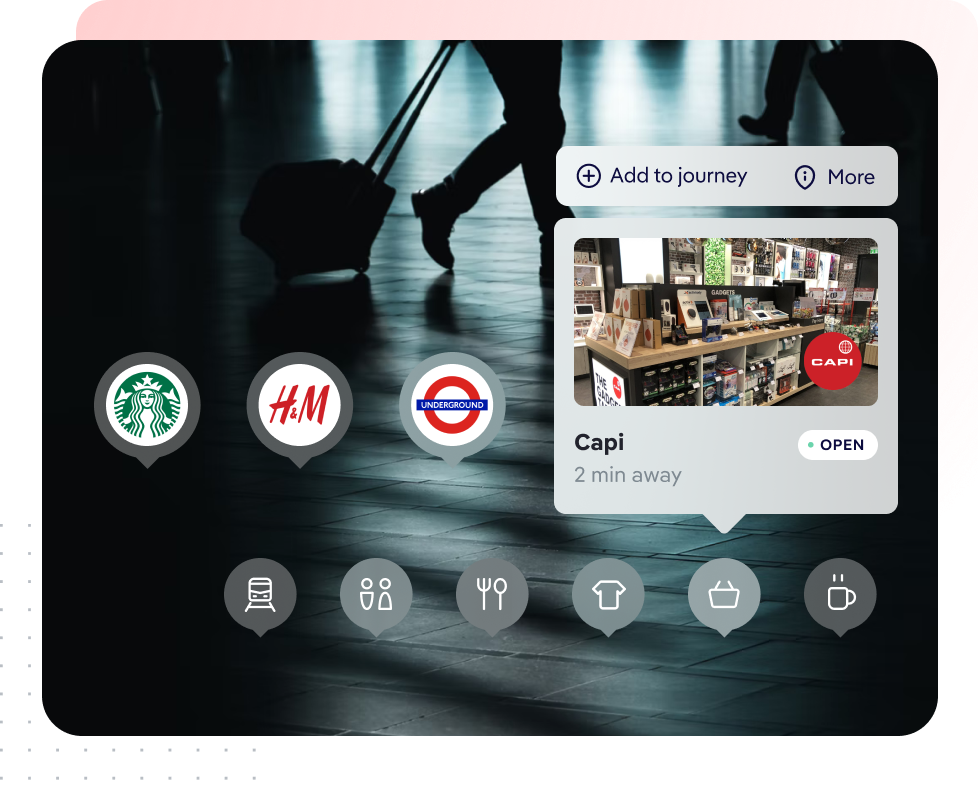 Live
Dynamic operational data to enhance the day of travel
Our Compass Live solution sources multiple data feeds from airports that have live data available, integrating them through a simple, developer-friendly API in a standardised format.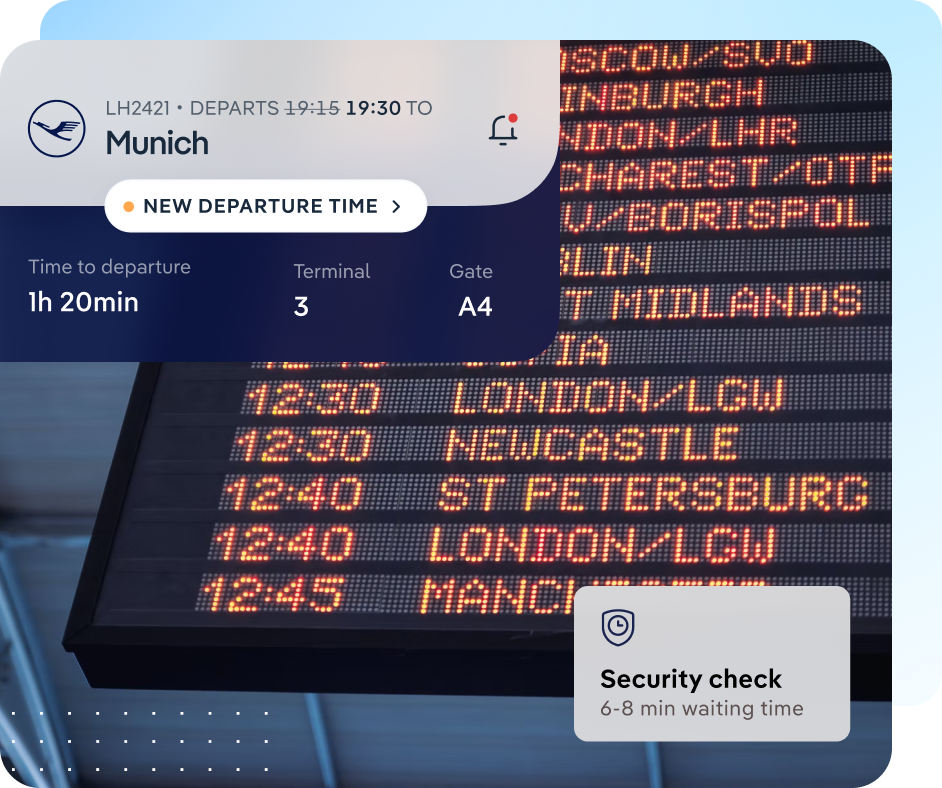 Ancillary
Enhance the passenger airport journey with ancillaries
Compass Ancillary easily integrates with any travel-related application to recommend relevant ancillary services to passengers based on their itinerary.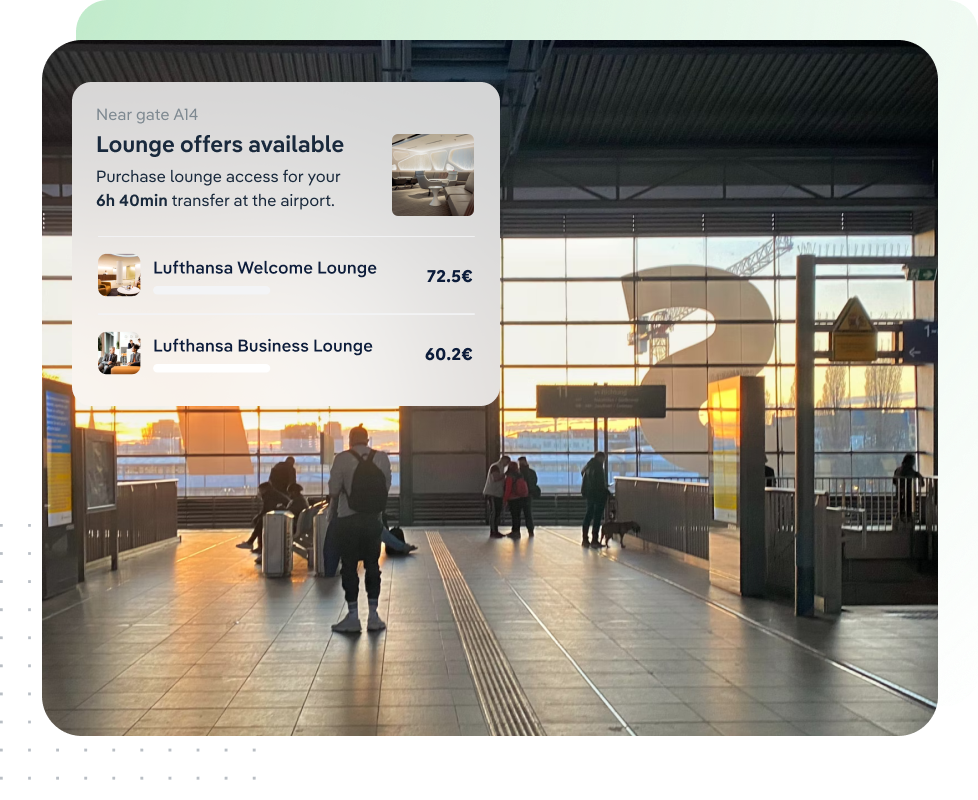 PASSENGER EXPERIENCE
Features tailored for
each journey type
Departures
Will I make it to my flight on time? The answer is yes.
With Compass, passengers have a full preview of their journey from their home to their gate and can compare transport options.
Once at the airport, passengers are correctly guided in real-time to their gate in accordance with their check-in requirements. Proper time management integrated with airport queue sensors means more opportunity to browse shopping or dining options in-app.
Transfers
Prepare for connecting flights before they're even booked
Compass demystifies connecting flights by displaying estimated walking time between gates, giving passengers peace of mind when booking tight connections.
In-flight systems display a preview of the journey to the passenger before arrival at the hub. Upon landing, they can find their way to the transfer desk or gate and discover concessions available at the airport.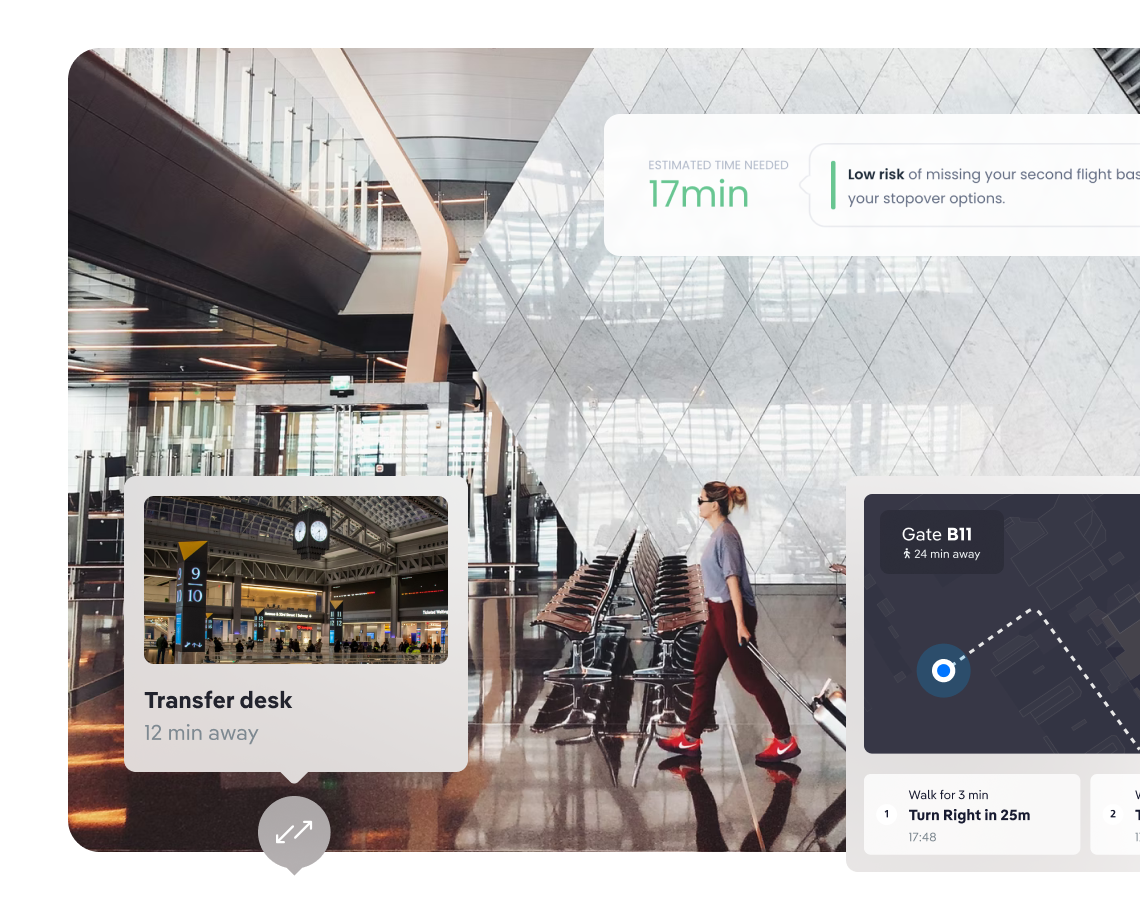 Arrivals
Catch the train or grab a coffee? We say do both
Upon arrival, passengers can find the best train or bus to catch, in line with their expected baggage time. When relevant, Compass will recommend shops or restaurants to visit while waiting for their luggage.
After collecting their luggage, Compass guides passengers to their chosen station or car rental agency. Self-transferring passengers, on the other hand, can seamlessly find their way to check-in and onwards to their next flight.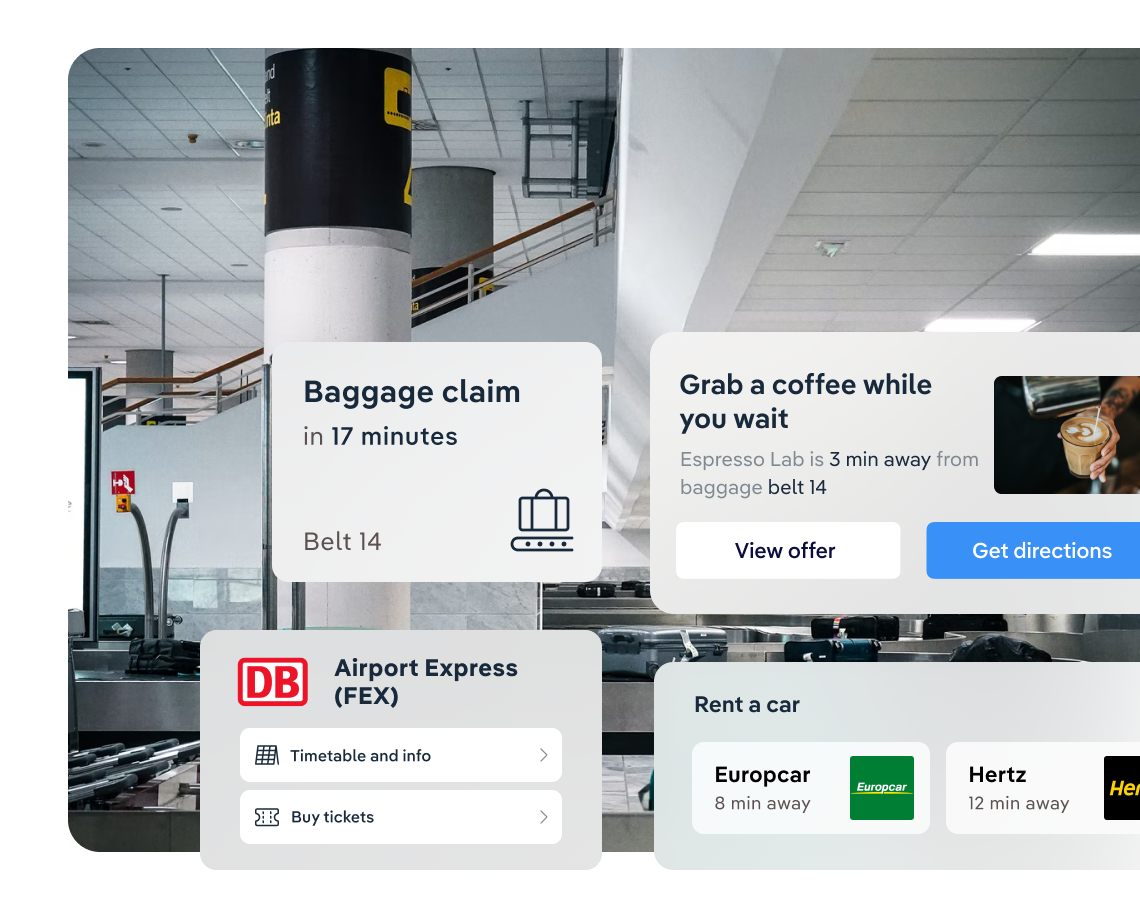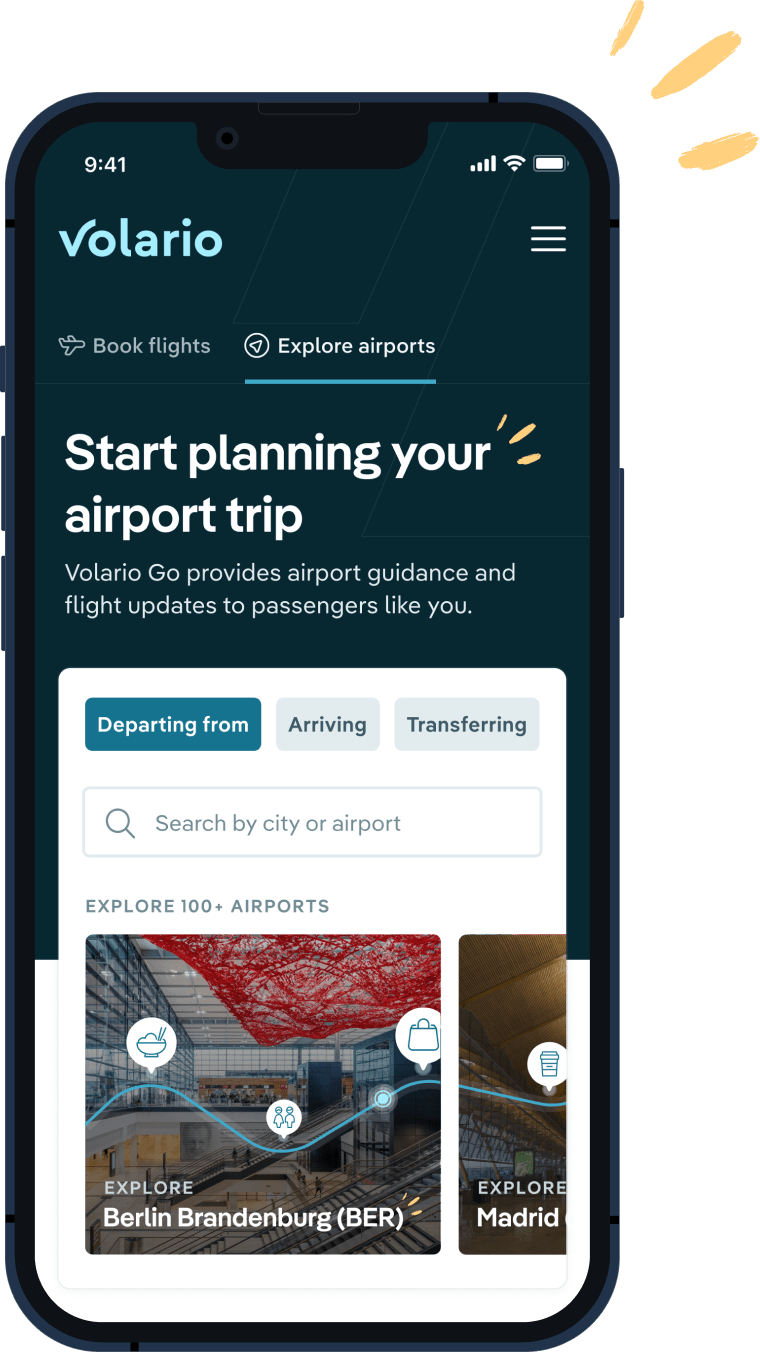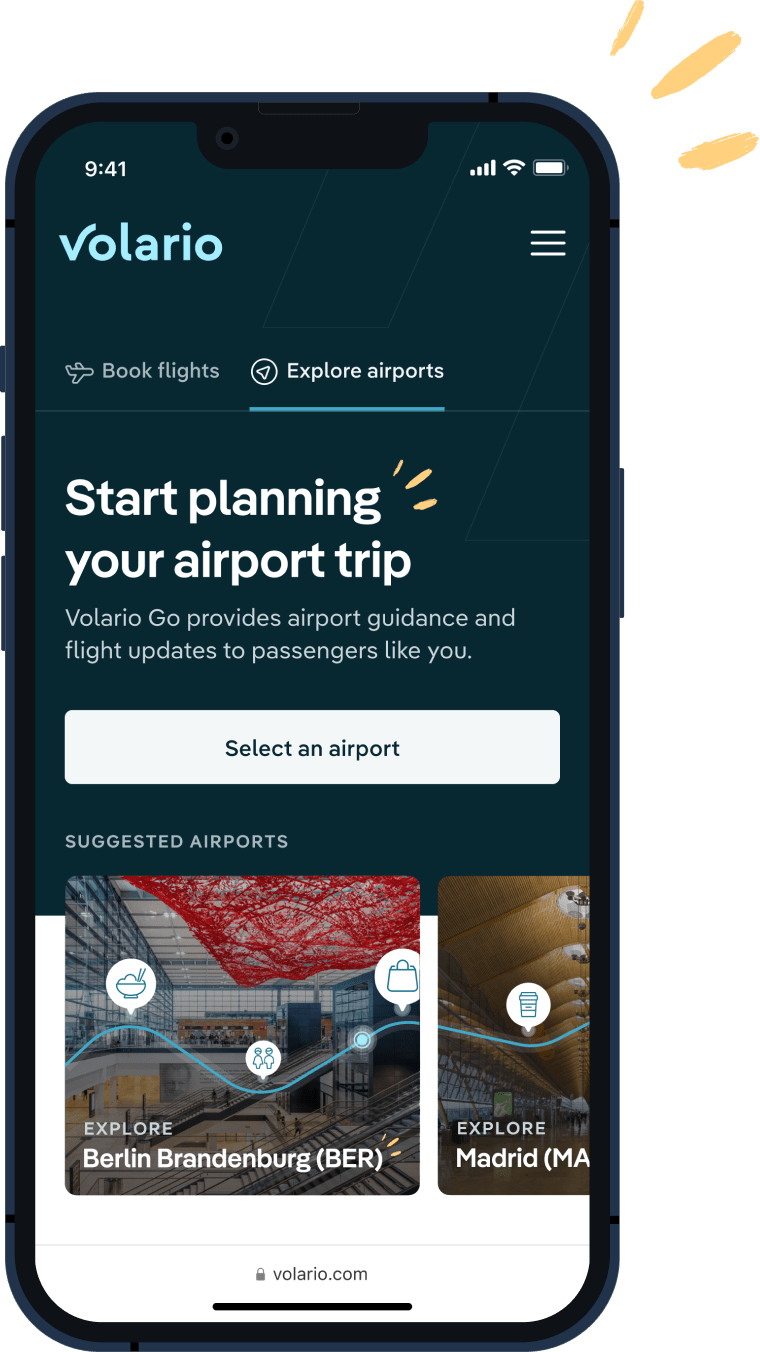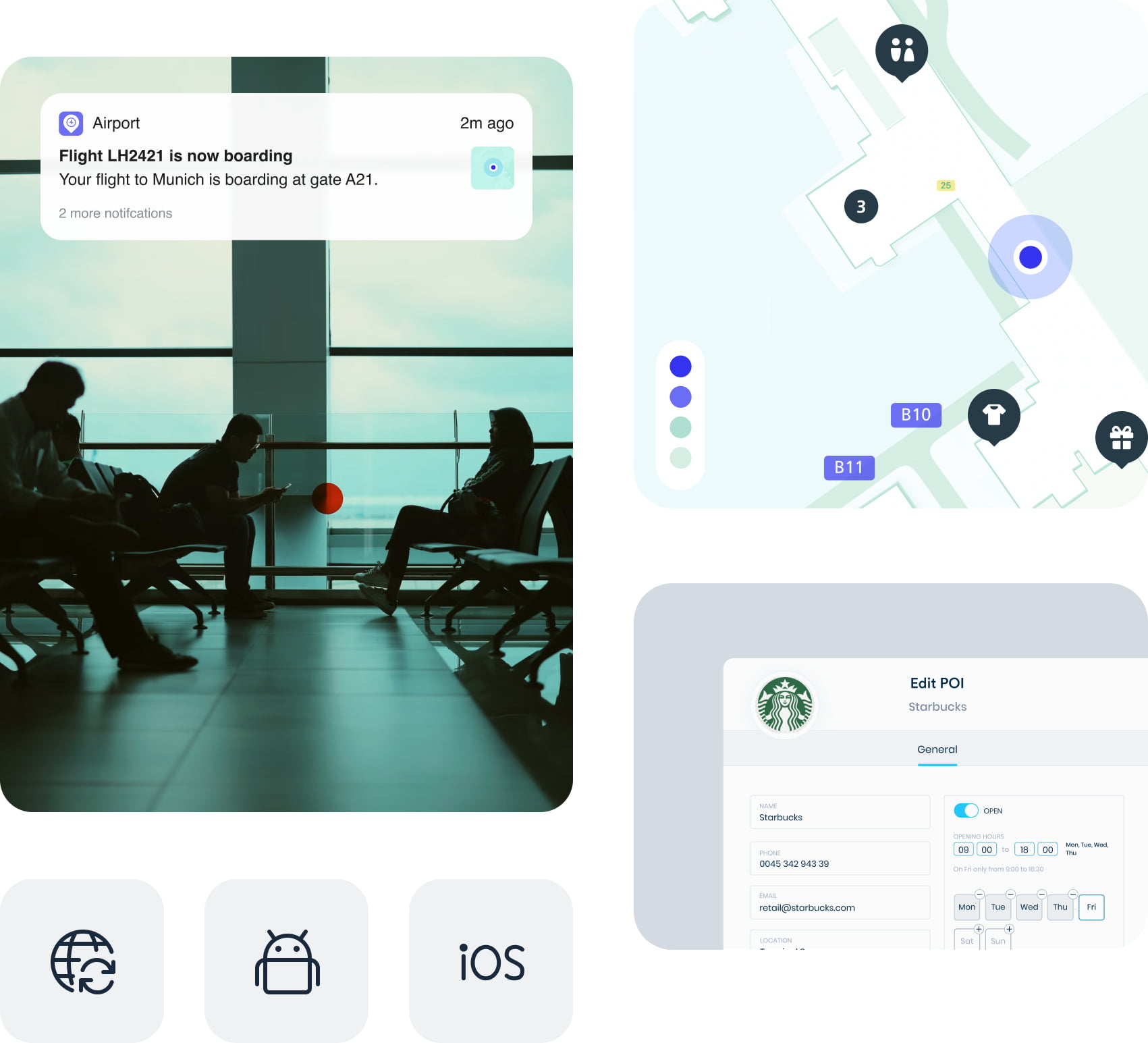 Compass works both for airports and airlines
PRODUCTS
The easiest way to launch Compass
Get started on our OTA Volario and partners' network, and customise as you scale.
Volario network

Join our network of digital airports on Volario with minimal effort

---

Fast setup

Your airport's digital twin on Volario

Submit a request

Branded solution

Integrate our solutions in your ecosystem

Fully customised

A perfect fit for your goals

Get in touch
Product overview

Partners & routes

Plug & play digital wayfinding
Launch Volario Go at your airport
Landing page on Volario Go
Quick and easy setup
Integrate your live data
Promote and upsell your ancillaries
Access new affiliate revenue streams

Partners & routes

Launch digital wayfinding under your brand

Provide your airline and retail partners additional services

Fully customisable solutions

Integrate in your website and app
APIs and SDKs
Tailored to your digital strategy
Transform brand with new digital services
Personalised IT and customer support
Interline FAQs
How do I report a problem with the API?
How do I report a problem with the API?
How do I report a problem with the API?
How do I report a problem with the API?
How do I report a problem with the API?
Join our growing network of airline and airport partners that use
Airsiders' technology to offer passengers a seamless travel experience